Lifestyle @ UTM Campus
UTM Kuala Lumpur introduced concept of Lifestyle@UTMKL, inspired by Dato' Seri Idris Jusoh, Minister of Higher Education Malaysia. Attributes of Lifestyle@UTMKL are Open Campus, Green & Sustainable, Industry Friendly, Global & Multicultural, Life-long Learning / Professional and Digital Culture.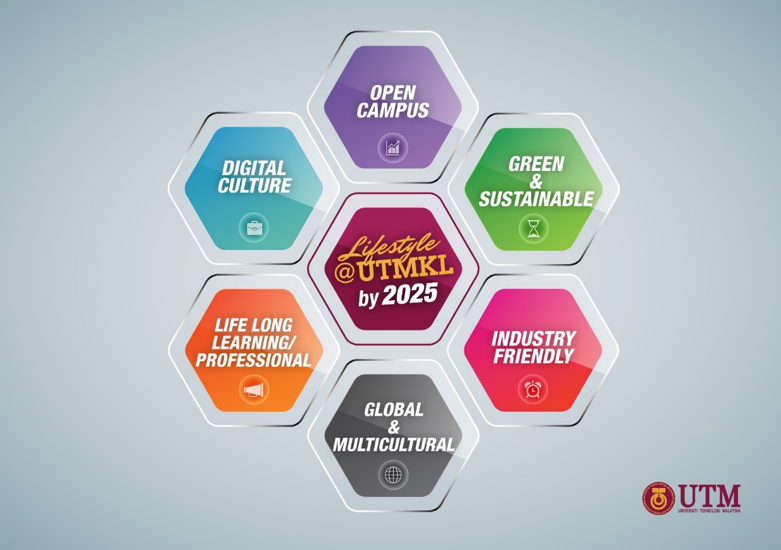 UTMKL are keen to ensure the campus environment meet the standard and expectations of students, staff and visitors. UTMKL providing accredited and high-end labs, fast and reliable internet connectivity, library, student workspace, comfortable mosque and few choices of cafe.
UTMKL currently has one residential college (Kolej Siswa Jaya), approximately 10 minutes driving from campus which can accommodate about 2,500 students, almost all are reserved for undergraduate and postgraduate students. In addition, there are about 40 rooms available in the Business and Advanced Technology Centre (BATC), located within the campus. Alternative off-campus private accommodations are quite easily available in the nearby area.