Message From The Vice-Chancellor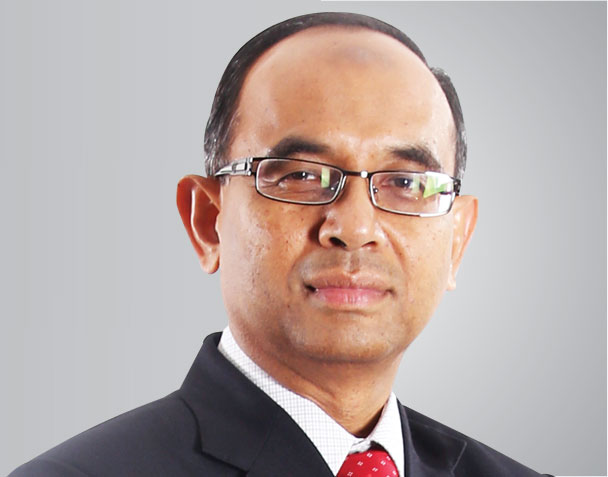 Greetings and 'Selamat Datang'..
Welcome to Universiti Teknologi Malaysia (UTM), the oldest premier higher learning institution in Malaysia specializing in Engineering and Technology ever since its inception in 1904. UTM's existence is synonymous with Malaysia's growth and progress in technological and infrastructure development, proven by its track record as the provider of almost two-thirds of the country's workforce in engineering and technology-related profession. In fact, the alumni of UTM comprise outstanding and distinguished personalities who have played a pivotal role in contributing towards the development of the country.
Sprawling across 1 177 hectares of lush greenery in the pristine environment of Skudai, Johor, its main campus is located in the Iskandar Malaysia region, a vibrant and dynamic economic corridor at the southern tip of Peninsular Malaysia. UTM also has its branch UTM KL in the heart of Kuala Lumpur, the capital of Malaysia, which is a strategic destination for international staff, students and visitors. Known for its beautiful landscape, the UTM campus in Skudai is also dubbed the UTM Eco-tourism Campus with various initiatives put in place towards creating a fertile, enriching and relaxing atmosphere on campus in celebration of knowledge sharing and life-long learning amidst an ambiance of beautiful surrounding and sustainable environment.
An array of specialized and multidisciplinary programmes both at undergraduate and postgraduate levels are provided, cutting across twelve faculties in various disciplines such as science, technology, engineering, computer studies, built environment, business and management. UTM thus remains the university of choice for outstanding students from local and abroad who wish to pursue studies in various areas of expertise in a conducive campus environment that thrives on a vibrant academic culture and intellectual ecosystem. Furthermore, UTM houses more than twenty Centers of Excellence with eleven Research Alliances in place in areas of Biotechnology, Frontier Science, Water, Construction, Production and Material, K-Economy, Energy, Sustainability, Cybernetics, Transport Technology and Information Communication. This is part of UTM's endeavor to instill a stimulating research culture and inspire creativity and innovation among academics of the university.
UTM is also proud to lead other public universities in Malaysia in terms of high employability rate among its graduates as indicated in the high ranking in Employer's Review in the Times Higher Education Supplement. The positive perception of employers regarding UTM graduates is proof that even in the current economic slowdown and challenging job market, UTM graduates remain competitive and highly sought after. This is also attributed to the commitment of the university to producing wholesome graduates who are not only capable and competent in technical knowledge and skills, but also equipped with exemplary attributes and outstanding qualities.
Subscribing to a culture of excellence in all its endeavors and undertakings, UTM has continuously paved the way towards cutting-edge research and innovative and creative technology development. This has resulted in various awards and accolades won by the UTM staff and students in research and innovation competitions across the globe. Apart from that, UTM is also the two-time winner of Malaysia's Intellectual Property Award when it was first introduced in 2006 and again in 2008. This outstanding award ranks UTM highest among all research institutions and private and public universities in Malaysia for Intellectual Property generation and management. This achievement is reflective of UTM's research accomplishments resulting from its contribution to intellectual property protection as well as commercialization of research and development products.
UTM is also set to become an important player in global education by targeting to attract at least 50% of its postgraduate and 5% of its undergraduate students from overseas by 2013. Currently, UTM has 1544 international postgraduate students and 671 international undergraduate students from more than 40 countries. The number is increasing rapidly with UTM's reputable standing as a well-known technological university abroad. UTM is continuously enhancing its internationalization effort and initiatives such as programmes to promote Student Mobility internationally by establishing academic linkages with foreign universities through Study Abroad, Student Exchange and Global Outreach Programmes. These initiatives aim to provide UTM students with international exposure and a global perspective, while enhancing their chances of employability abroad.
Apart from that, UTM has embarked on various initiatives to boost its credentials and enhance its visibility in the international arena. Efforts to this end include enhancing networking and creating partnership with renowned universities, research centers and professional bodies. Thus far, collaborative efforts have been established with Oxford University, Harvard University, MIT, Cambridge University, CALTECH and Imperial College London, to name a few. Another initiative is the formation of the Iskandar Malaysia Academic Partnership (IMAP) resulting from the Inaugural UTM University Presidents Forum. This partnership further enhances cooperation among participating universities from more than 21 countries across the globe to strengthen collaboration in academic and research programmes and intensify student and staff exchange for a more effective and purposeful academic, social and cultural engagement.
I invite all of you to be part of UTM for an enriching learning experience. I promise you a most exciting and rewarding journey in realizing your dream and aspiration. UTM is the place to be to harness your potential and inspire your creative and innovative minds.
Best Wishes,

Vice-Chancellor Wahid Omar
PROF. DATUK IR. DR. WAHID BIN OMAR
Telephone No. : +607 – 5530000
Email: vicechancellor@utm.my
Website: www.utm.my/vc
Universiti Teknologi Malaysia Kuala Lumpur (UTM KL)
Jalan Sultan Yahya Petra
54100 Kuala Lumpur, Malaysia
Phone: 03-2615 4100
Email: corporate.kl@utm.my
Emergency: 03-2615 4273